What is Digital Crop Estimation?
Digital Crop Estimation (DCE) is a project run by Zespri. Landkind stores the data and makes it available for Orchard Managers and Growers to visualise the results. DCE data can only be viewed from within an individual property, learn how to navigate to a property here.
Navigation
DCE is only available through the desktop/mobile browser at http://app.landkind.com and not in the Landkind mobile app.
When you first navigate to a property you can see the boundary of the orchard visible in its spatial location.
When you navigate to the Fruit density workflow, a detailed spatial view of the blocks on the orchard will display with a list of the completed estimates.
From here you can click in to view individual estimate results either by Capture Date or Block.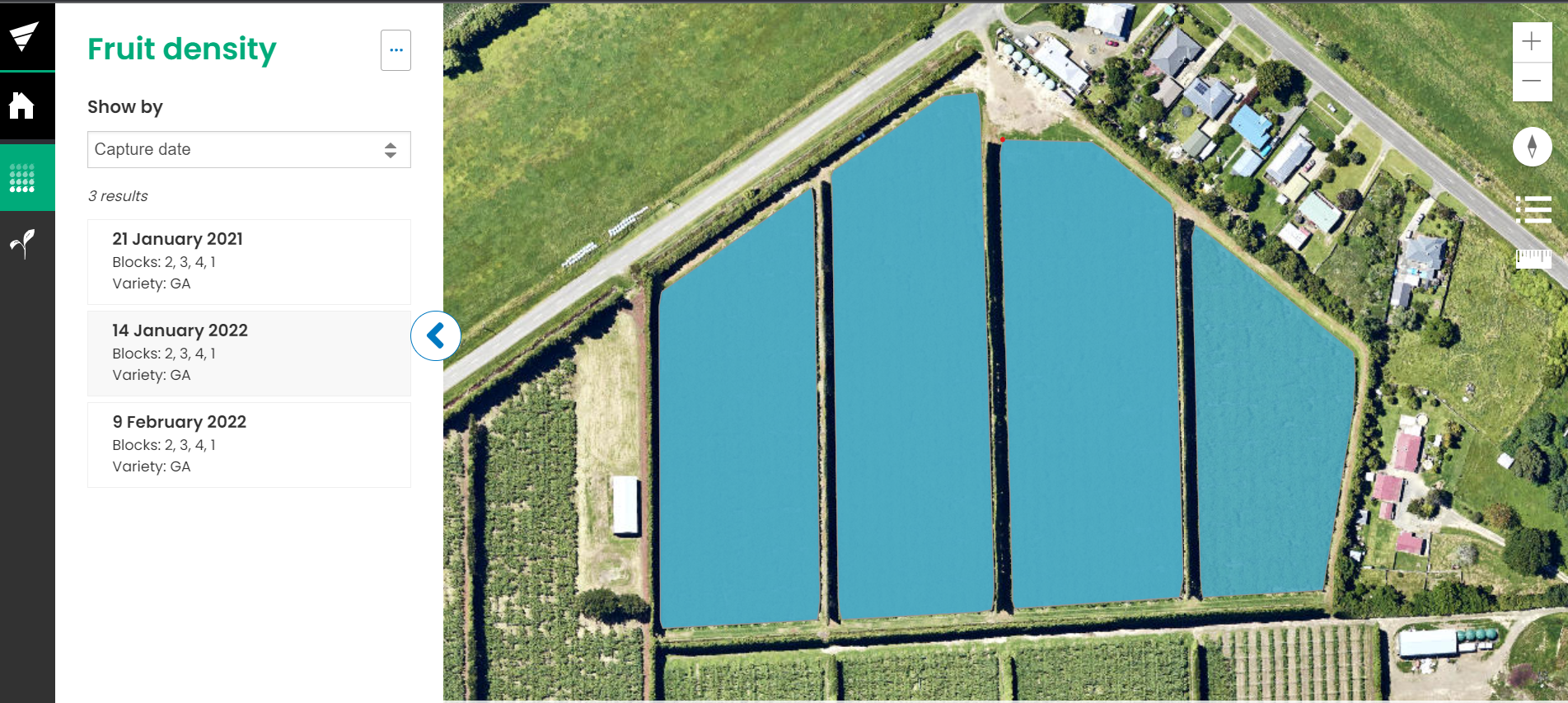 Related articles