Landkind Features: your quick overview
Welcome to Landkind - an interactive mapping platform developed by GPS-it that allows primary industry users to unlock the value of their maps. Our high-quality product helps improve productivity, precision and profitability by allowing users to easily create, manage and interact with property data.
Side Bar
From the sidebar, you can access the various Landkind functions. These functions are known as workflows.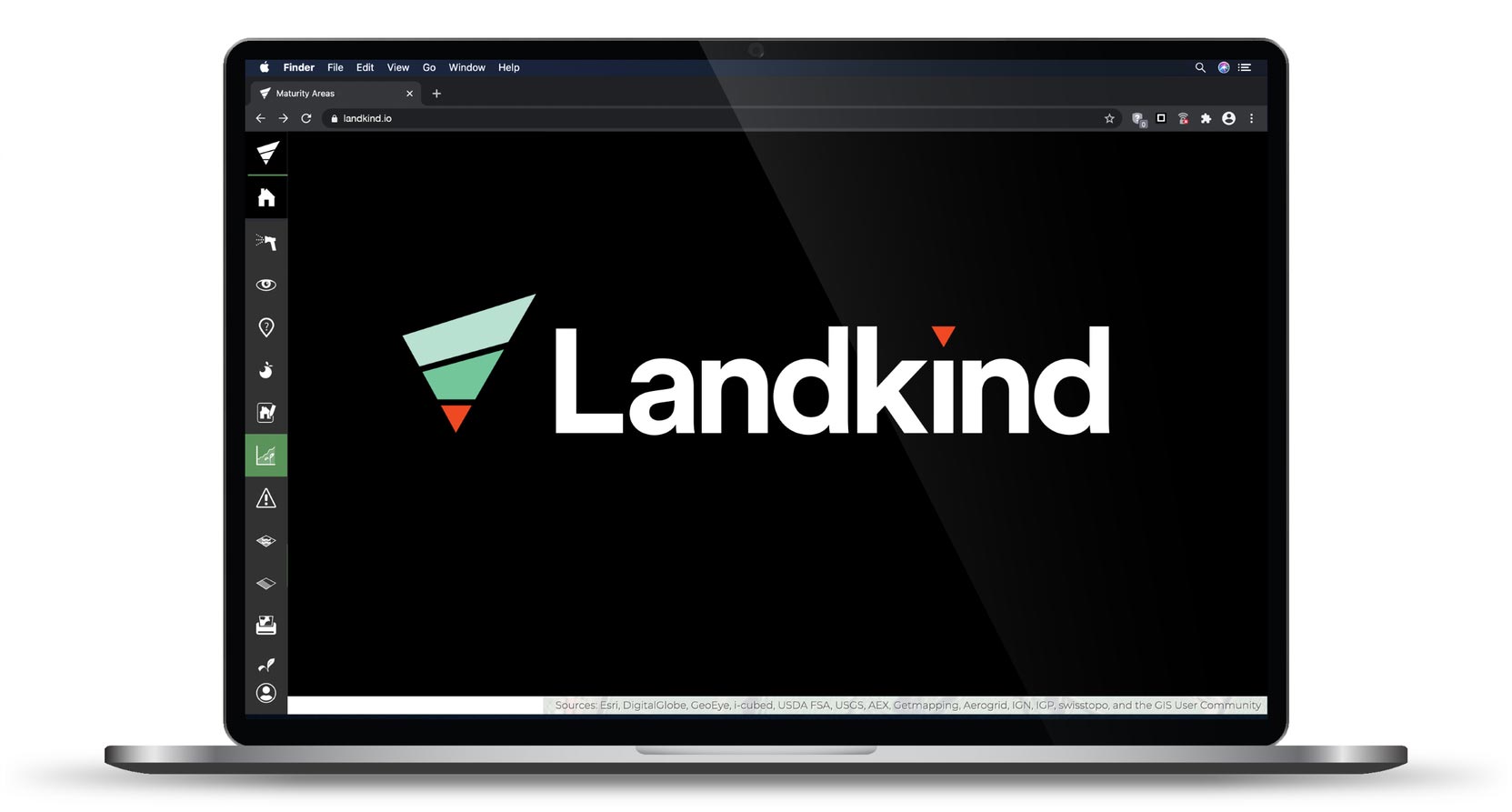 Blocks/Crops Workflow
Landkind maps and visualises crop information across the horticulture sector. For the kiwifruit industry, Landkind utilises the most recent block data maintaining core data such as size and variety automatically. In this workflow, you can update block attributes and split or merge blocks to keep orchard information up to date as your enterprise changes on the ground.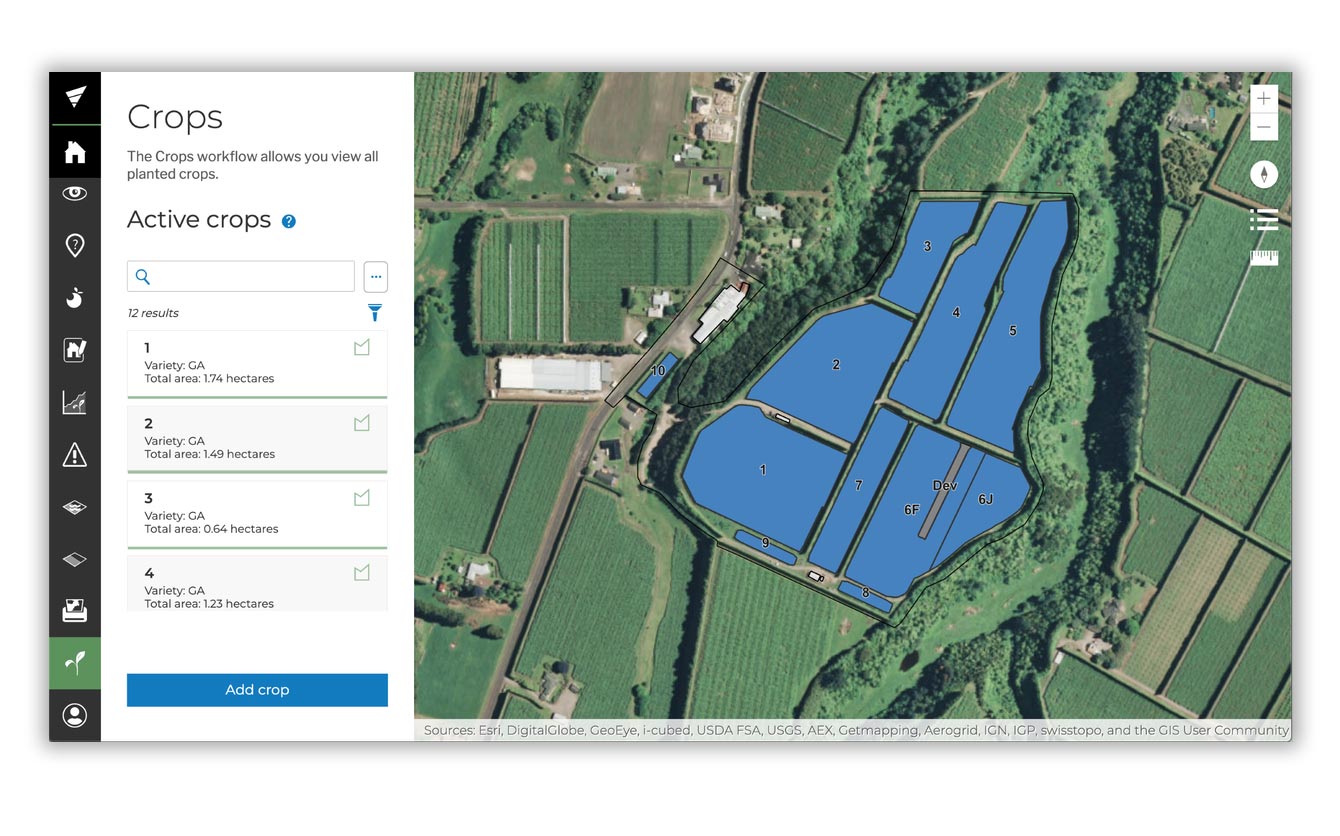 Production Areas Workflow
Production Areas can be created directly in Landkind leveraging existing block data to avoid double entry. For the Kiwifruit industry, Landkind has built in Zespri's business rules to ensure that maturity areas are compliant upon creation and ready to be registered directly in the Maturity Clearance System.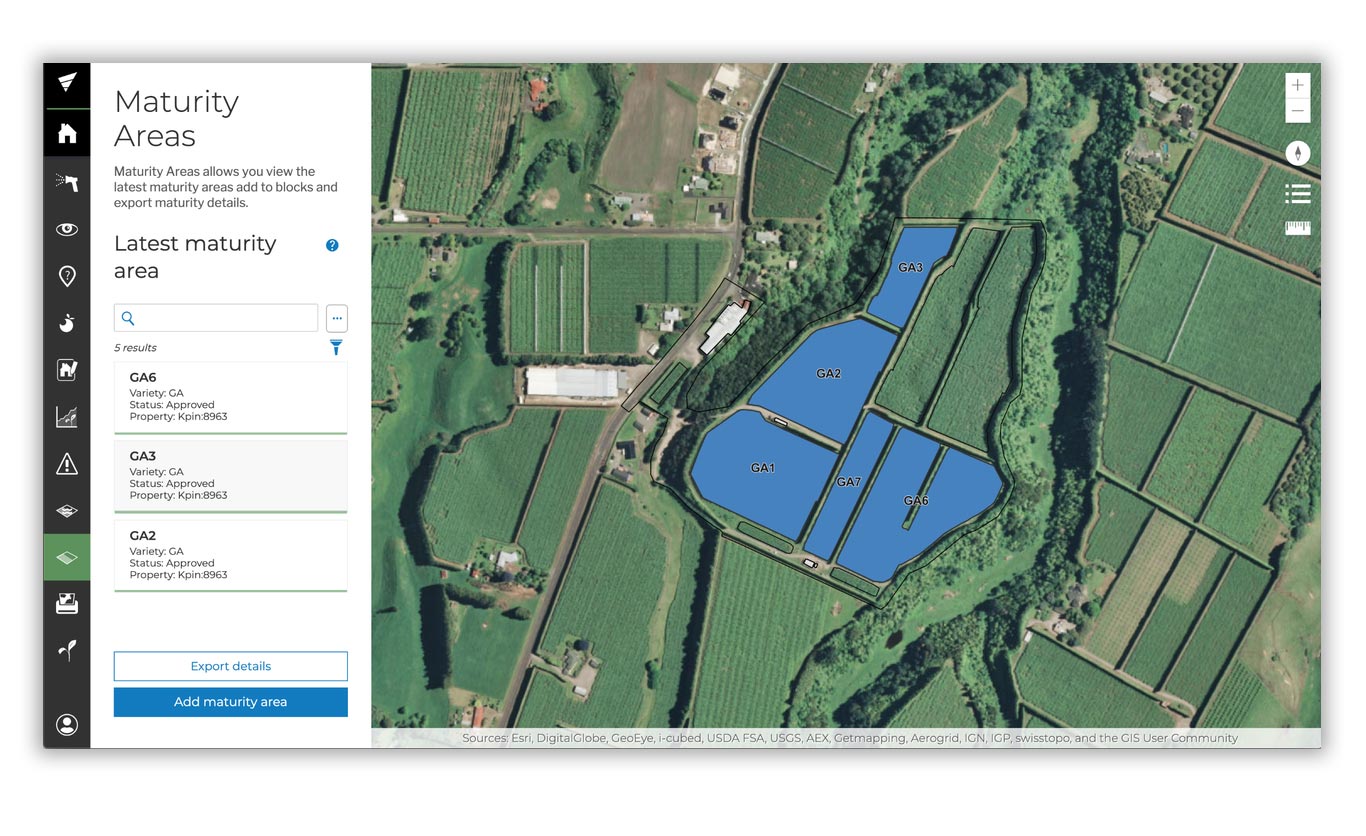 Printing Workflow
Generate PDF maps that contain the latest orchard changes. Maps can be regenerated as many times as necessary and the system remembers the map generation settings ensuring consistency between maps. PDF maps can be customised so they are unique to your organisation.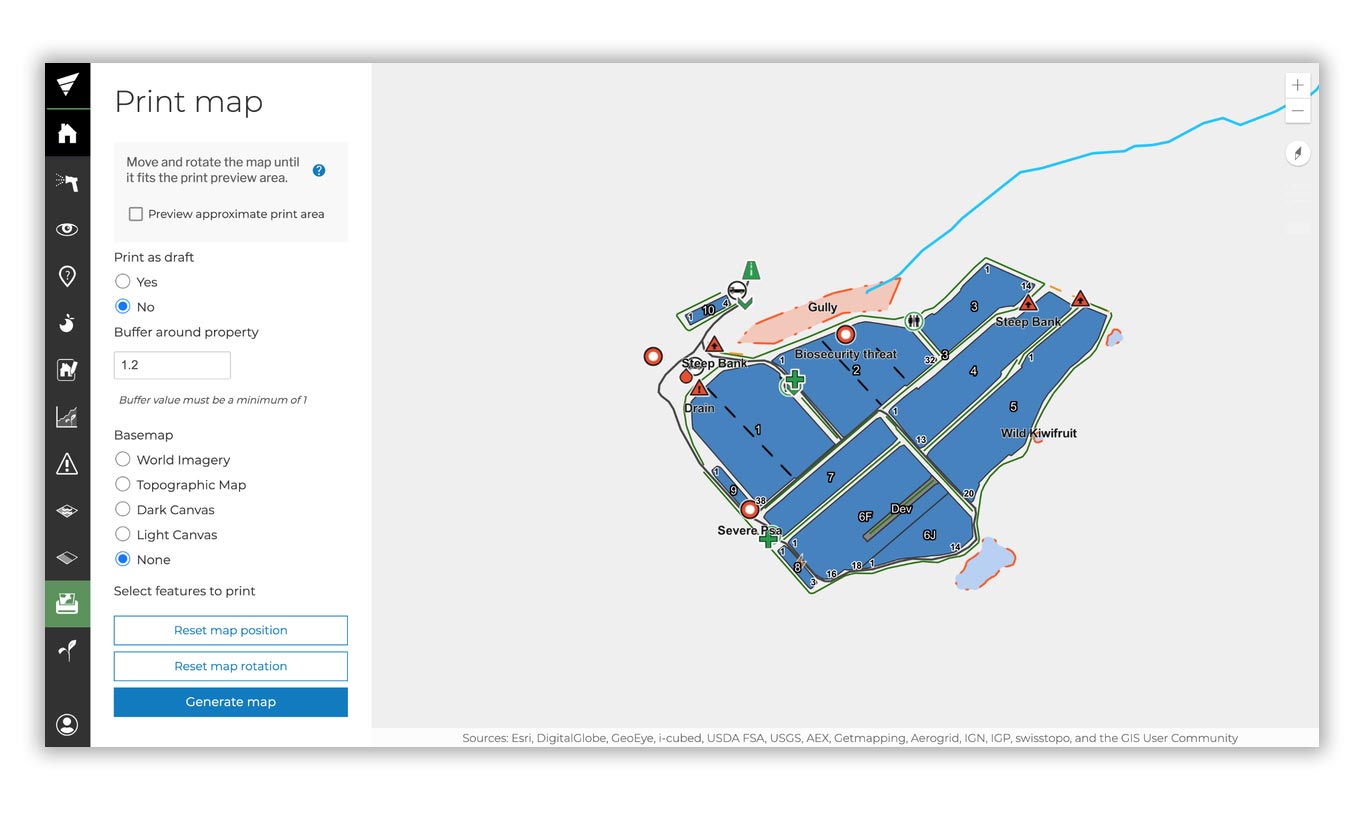 Property Editor Workflow
Create and update information related to a property to easily maintain accurate maps.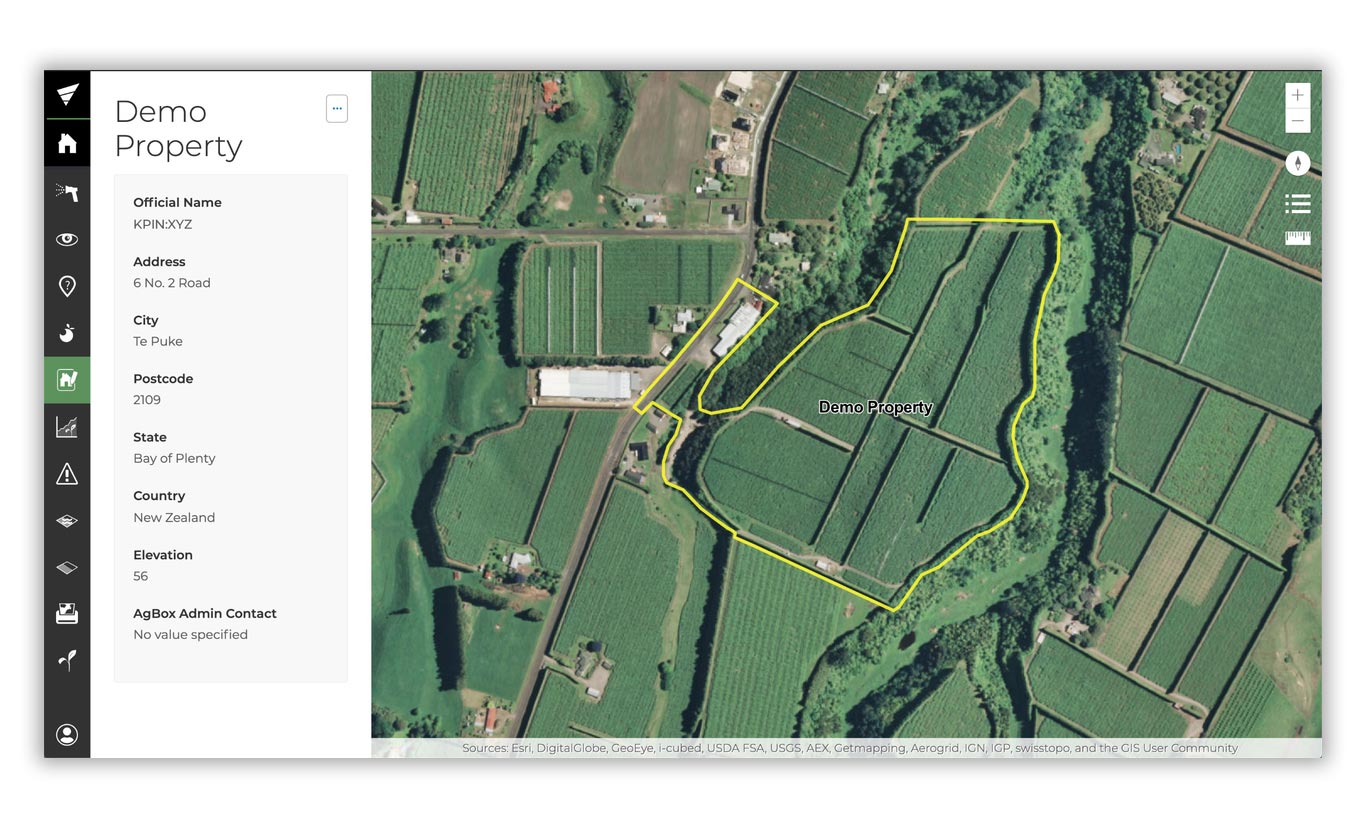 Property Features Workflow
Add features such as toilets, shelters, loading areas to a property as either points, lines or polygons. Landkind utilises simple and effective icons and symbols to ensure maps are information rich and easy-to-understand resources for field workers and office based staff.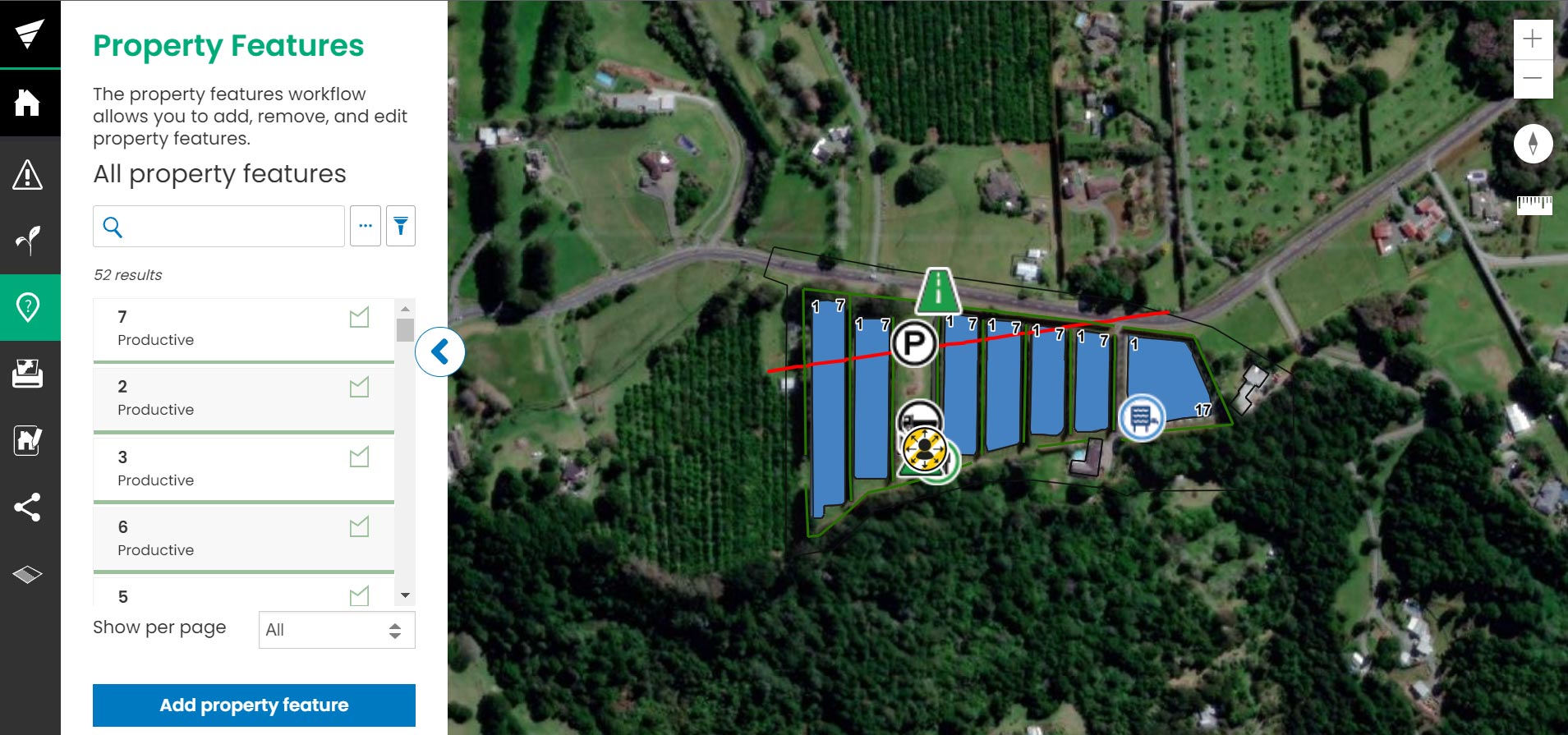 Hazards Workflow
Record, assess, manage, update, resolve and delete identified hazards. The 'living' nature of the Landkind dataset ensures that created and updated hazards flow seamlessly into the Landkind mobile application and appear on regenerated maps to keep users safe on orchard.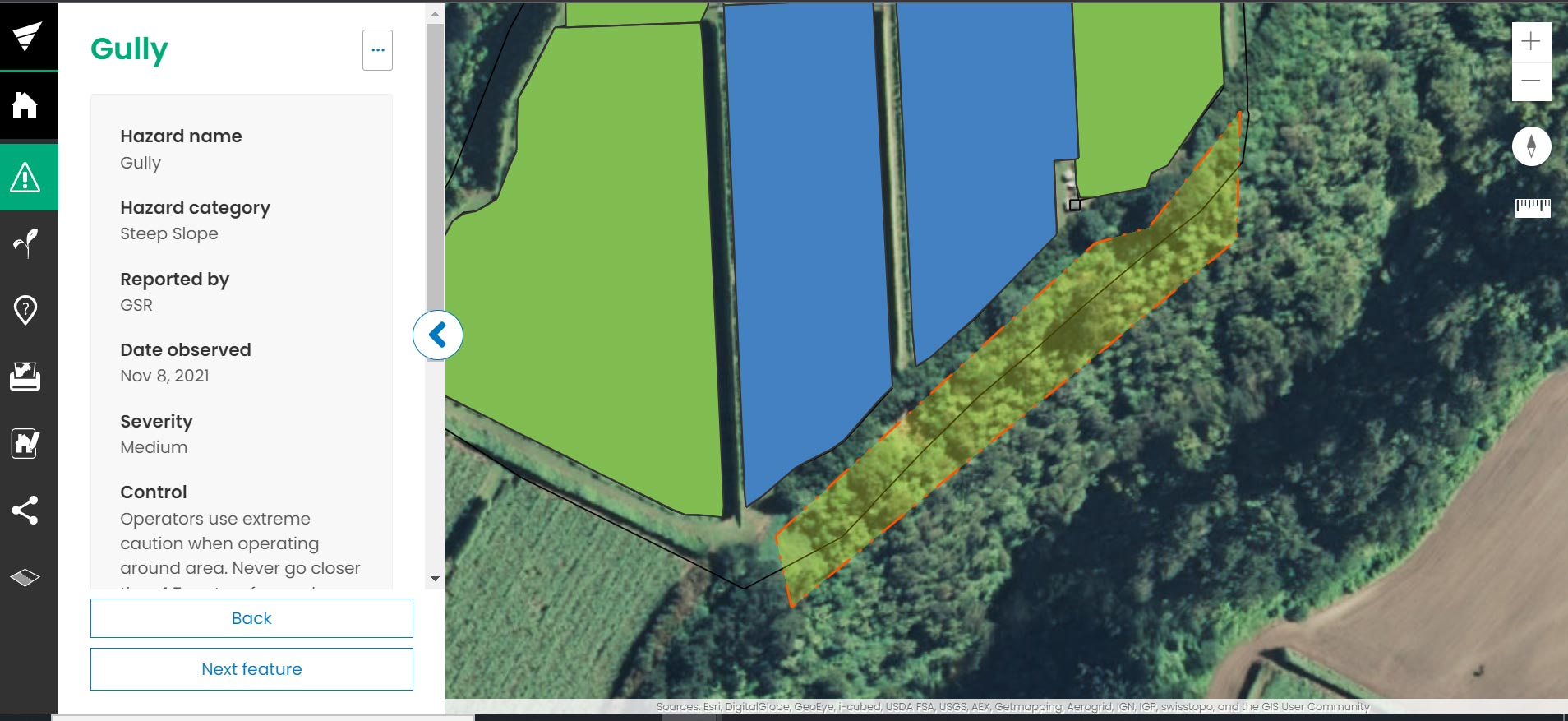 Spray Applications Workflow
Capture both planned and applied spray applications easily. Landkind can handle multi-step data creation allowing for activities to be planned and then applied. Business rules can also be applied to help minimise data entry errors and highlight important spray rules.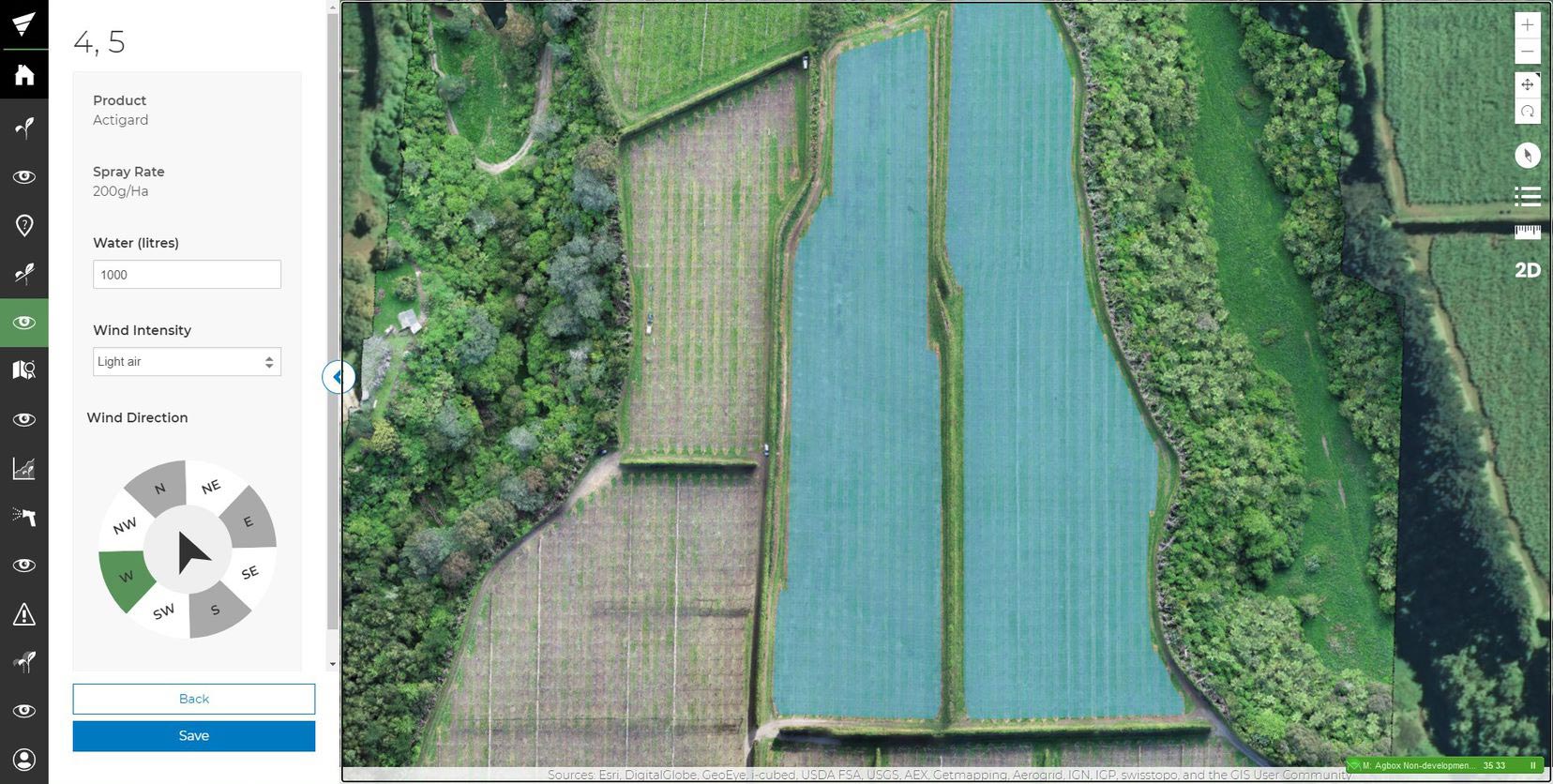 Catchments and Environmental Data Workflow
View your property within catchments, understand its intersection with regulatory datasets and examine slope datasets. Visualising this will help you better understand how your actions can influence the surrounding environment, which we consider a vital function as environmental regulations and rules continue to increase.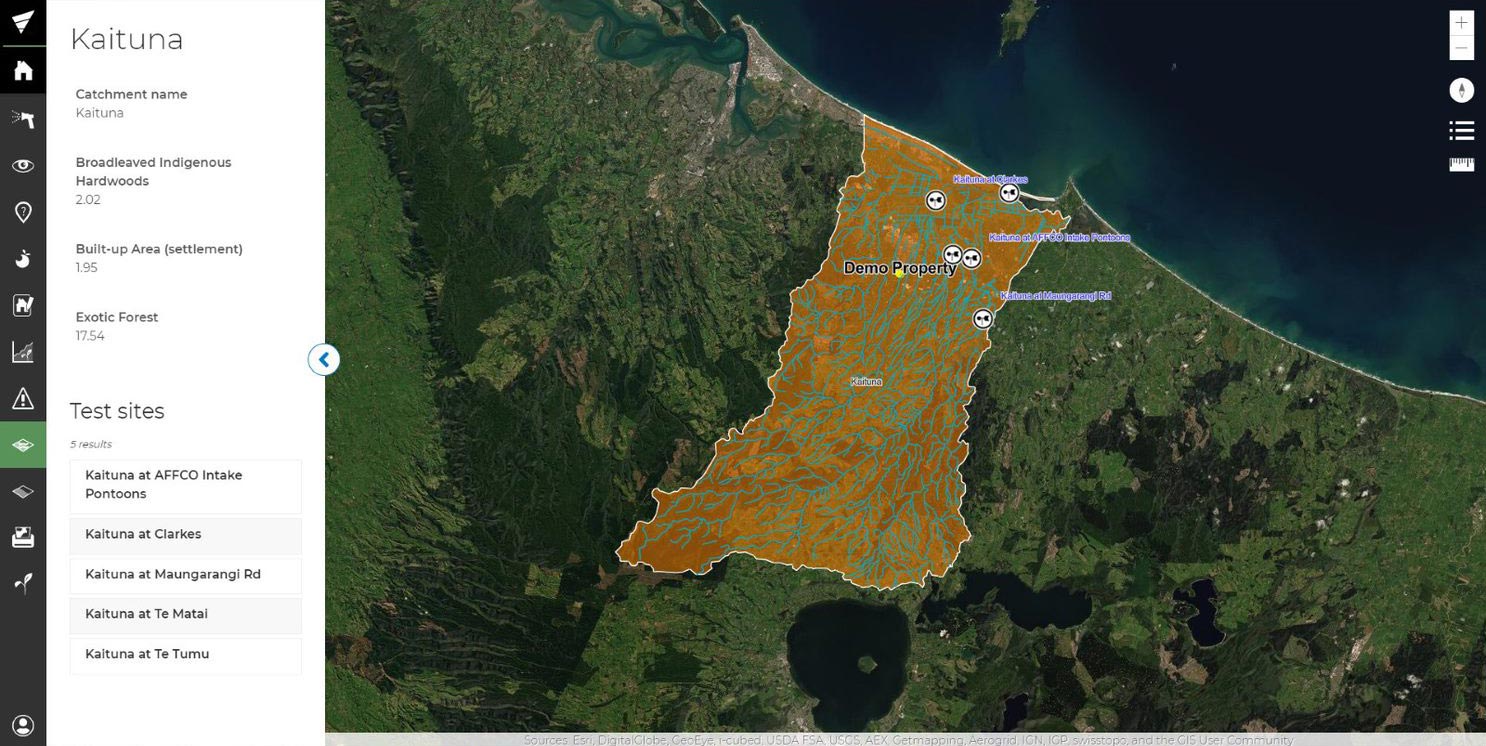 Data Visualisation Workflow
Landkind's data visualisation package allows you to quickly understand orchard data and make decisions. The visualisation is customisable and adjusts to suit the accuracy and context of the data. The tool can be extended to include any data that is located on orchard.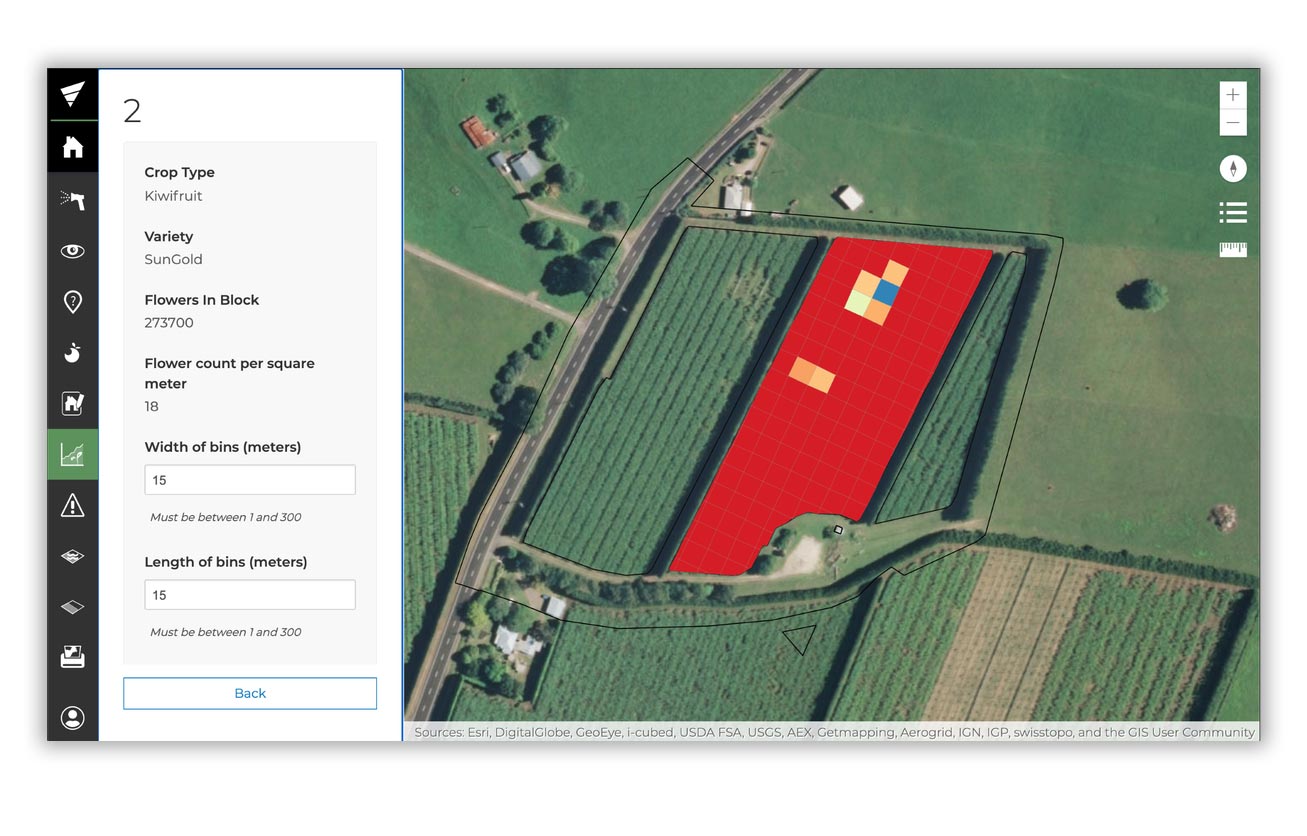 Data Summaries Workflows
View data aggregation across all properties in each of your property groups to get an instant snapshot of where you are at.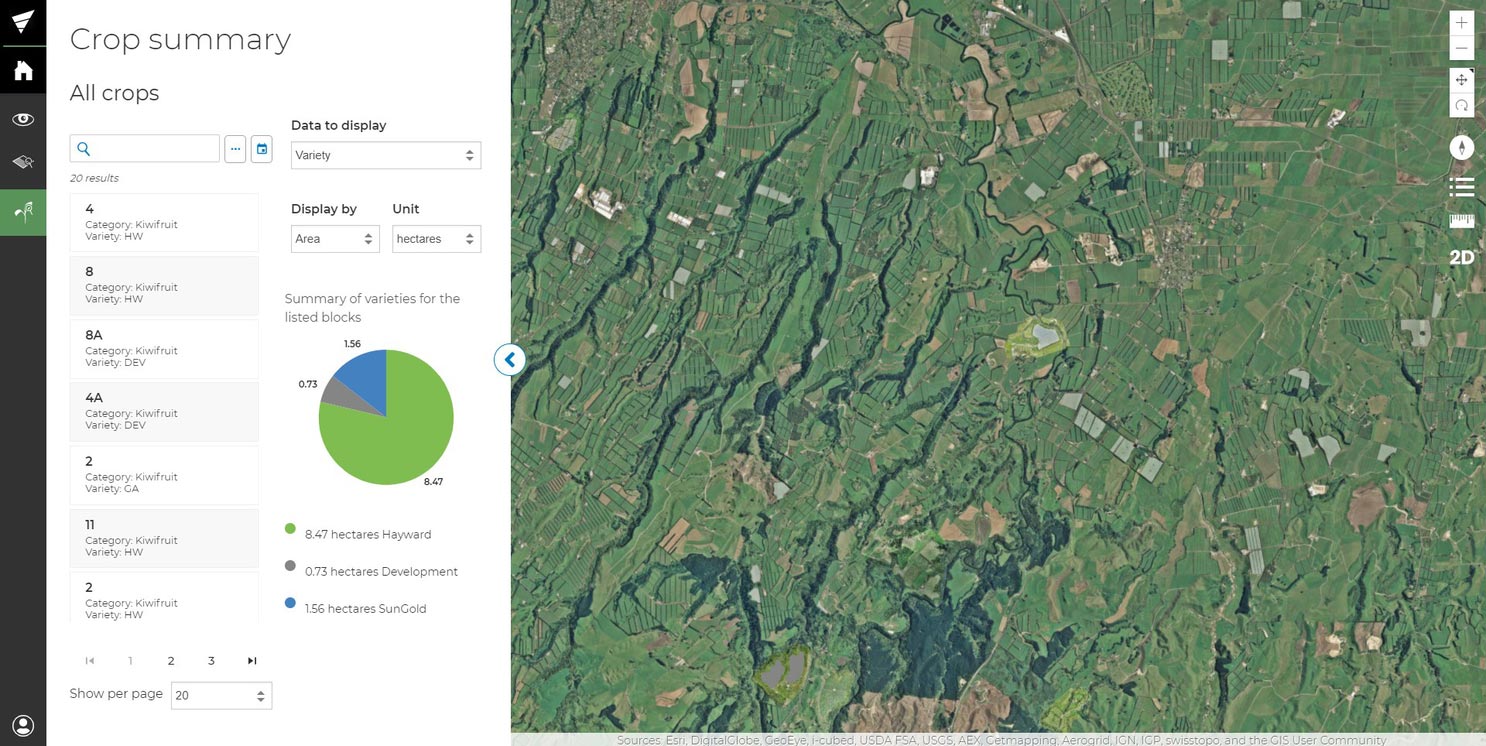 Ready to get started?